Lotto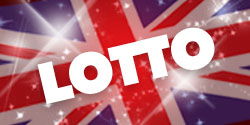 As the leading UK-based lottery game, Lotto attracts millions of players every week and hands out hundreds of thousands of prizes in every draw. Lotto launched on Saturday 19th November 1994, under its original name of The National Lottery. It was introduced by the government of Prime Minister John Major, with a primary objective to raise money for good causes, and was rebranded to Lotto in 2002.
On 9th January 2016, two players split a record-breaking Lotto jackpot of £66 million, taking home £33 million each.
Lotto Results
Draws take place every Wednesday and Saturday. Wednesday draws can be viewed live on YouTube at 8pm, with Saturday draws taking place at 8:30pm and appearing live on YouTube and Facebook. Both can be viewed on-demand on the BBC iPlayer.
Lottery.co.uk provides the results and full prize breakdown of the latest Lotto results as well as previous results so players can check both old and new tickets.
Latest Lotto Result
There were
21
Lotto Raffle results and over 1,250,000
prize winners in this draw. Click to find out more

View the Raffle Results & Prize Breakdown
Lotto Prizes
Prizes are awarded for matching as few as two main numbers and, with the exception of the lowest two prize tiers, are calculated on a pari-mutuel basis. This means that each tier is allocated a set percentage of the prize fund which is then shared between all of the winners in that prize tier. The overall odds of winning a prize on Lotto are 1 in 9.3.
The table below shows the prize categories, the odds of winning and the estimated prize values.
| Prize Category | Approximate Odds of Winning | Prize Value |
| --- | --- | --- |
| Match 6 (Jackpot) | 1 in 45,057,474 | Jackpot |
| Match 5 + Bonus Ball | 1 in 7,509,579 | Estimated £50,000 |
| Match 5 | 1 in 144,415 | Estimated £1,000 |
| Match 4 | 1 in 2,180 | Estimated £100 |
| Match 3 | 1 in 97 | £25 |
| Match 2 | 1 in 10.3 | Free Lotto Lucky Dip Ticket |
Visit the Lotto Millionaire Raffle page to find out more about the supplementary game in which one player is guaranteed to win £1 million and 20 others are awarded £20,000 each in every draw.
Lotto Winners
Lotto was the first national lottery game in the UK to offer players the chance of winning multimillion-pound prizes, and 20 years on Lotto still boasts jumbo jackpots and awards hundreds of thousands of prizes every week.
The largest jackpot ever won in a Lotto draw was worth an impressive £66 million and was shared by two players on 9th January 2016. David and Carol Martin of Hawick in the Scottish borders claimed their £33 million share just days after the draw, before an anonymous ticket holder from Worcester claimed the other half of the jackpot.
One player nearly equalled the £33 million won by these two players when they scooped £32.5 million just a few weeks later on Saturday 13th February, winning the third-largest Lotto prize in the history of the game.
2016 Lotto Medal Event
On Saturday, 27th August 2016, a special Millionaire Raffle event was held to celebrate the UK athletes' incredible success at the 2016 Rio Olympic Games, with three tiers of prizes—split into 'Gold', 'Silver' and 'Bronze' categories—given away to lucky ticket holders. Visit our 2016 Medal Event page to learn more about this exciting draw.