Lottery
Play Lotto
Wednesday's Est. Lotto Jackpot:
£11,100,000
Time left to buy tickets:
£2 to Play Lotto
The UK voted for 'Brexit' - how will it affect EuroMillions?
Find out here
Statistics
View comprehensive statistics from Lotto, EuroMillions, Thunderball, Irish Lotto and the Health Lottery.
View Statistics
Lottery News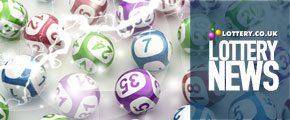 Lottery Boost for Heritage Careers
Monday 27th June 2016
Heritage careers have been given a much-needed boost thanks to the Heritage Lottery Fund awarding £10 million to the Skills for the Future programme, which operates across the UK. The money will be used to train the next generation of craftsmen and women, specialists and entrepreneurs who want to forge a career in heritage, and will help to alleviate a shortage of skills in those areas.
Appeal for Lotto Millionaire Raffle Winner to Make Claim
Thursday 23rd June 2016
Lottery organisers in the UK have made an appeal for an unknown Lotto player to make their claim for a prize of £1 million. The prize was landed in the Lotto Millionaire Raffle game on Wednesday 8th June, when the winning number was GOLD 8209 7080, and the lucky winner has until Monday 5th December to come forward. If that doesn't happen, the £1 million will be added to the fund...
More Lottery News
Number Generators
Struggling to choose your lucky numbers? This is for the indecisive, those who want to leave picking that winning line to fate or those who want a truly random selection.
Number Generators ›
Lottery Good Causes
Every lottery allocates a percentage of its proceeds to charitable organisations and good causes.
Find Out More ›
Lottery Scams
Unfortunately, lottery players around the world fall victim to scams every day. Learn how to spot a scam and avoid losing out.
Lottery Scams ›
Lottery Tickets
Buy your tickets online and gain easy access to lotteries in the UK, Europe, America, Australia and Canada.
Buy Lottery Tickets ›