Lottery Checker
Lottery Checker
Select a lottery checker from the list below to have your tickets checked against the latest results. Any winning matches will be highlighted, along with any prize amounts won.
By registering for a free Lottery.co.uk account, you can have your tickets automatically checked against the latest results after each draw has taken place. Follow the instructions below to get started:
Register to save and check your tickets automatically
You can also enter the
Free Lottery
for a chance to win
£10,000
!
Register for the following benefits:
Save all of your lottery tickets to check after each draw
Enter the Free Lottery Weekly draw for a chance to win £10,000
Check how much your numbers have won in the past 180 days so you can claim any prizes before they expire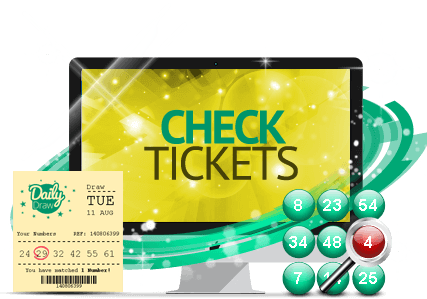 There are many more reasons to register, best of all it is completely FREE to join!
Register
When you've signed up, you only need to enter your numbers once and they are saved so every time you log in you can see straight away how much you've won. By creating an account, you can also analyse tickets and run statistics which can't be accessed without registering. View the full list of benefits.