About Us
Lottery.co.uk is an independent website that has been dedicated to providing results and information about a wide range of lottery games since 1996. Owned by Take That Ltd, we focus on lotteries that are run by various operators, including National Lottery games such as Lotto and EuroMillions, plus the Health Lottery, the Postcode Lottery and more. We also offer lots of extra features to make the playing experience both easy and enjoyable.
We are Lottery.co.uk, nice to meet you!
Sam is our most experienced team member. He's worked in the lottery industry for over 25 years and has been with us right from the start
Sam is an author, analyst and 'lottery guru'. He appeared for eight weeks as the numbers expert on the BBC lottery TV show and he has had many articles published in national newspapers. A full list of Sam's contributions within the media can be found at the bottom of the page
Favourite Lottery: All of them, if you play with the right strategy
Matthew has over eight years' experience in the industry. As our Technical Manager, he also specialises as a Developer. He manages App Development too, as well as being our go-to guy for anything techy
Favourite Lottery: EuroMillions (as it has the biggest jackpots)
If he's not on daddy duty, or fixing someone's computer, he'll be working on his next project around the house
Rachel has worked in the lottery industry for over eight years. She is an experienced Project Manager and SEO expert, and she leads the team to add new and improved features to Lottery.co.uk.
Favourite Lottery: EuroMillions
Rachel loves long hikes with her Labrador. She's also a gin connoisseur, so when she's not out in the open air you'll find her at local gin tastings
Mika has five years' experience working in the lottery industry and has his fingers in all of Lottery.co.uk's pies, including Project Management, SEO and Social Media. He is also part of the Results Verification Team
Favourite Lottery: Set For Life
Mika can usually be found swimming, cycling or running in preparation for his next triathlon when the weather is warm!
Lewis has worked within the industry for over four years. He is an experienced content writer and has accumulated a vast knowledge of lotteries, which he puts to good use on our site
Favourite Lottery: Set For Life
In his spare time, Lewis likes to play darts, watch sport, walk in the country and complete the occasional Sudoku
Alister is a well-established content writer with 18 months' experience in the lottery industry. He is Lottery.co.uk's Content Editor and he researches and writes a lot of the website's content
Favourite Lottery: EuroMillions
Alister enjoys reading a good book and when the weather's nice he likes to get out on the trails on his mountain bike
As the newest member of the team, George joined Lottery.co.uk in 2018 after graduating from university. He specialises in Social Media and SEO, and is part of the Results Verification Team
Favourite Lottery: Lotto (especially on a 'Must be Won' draw)
George spends his spare time playing sport; he's a big golf fan, but he also likes to play football and snooker
Over the last five years Jim has developed an in-depth knowledge of all lotteries and how they work. He is currently working as a Freelance Content Writer and is a regular contributor to Lottery.co.uk
Favourite Lottery: Lotto
Jim enjoys exploring the family-friendly attractions of Yorkshire with his two children and making videos to document the silly stuff they get up to
In the Media
The website Lottery.co.uk are both owned by Take That Ltd., also a private company registered in England and Wales. Take That Ltd. has been around since before even the National Lottery was founded and has become a trusted and influential player in the lottery industry. Lottery.co.uk is one of the company's leading websites and has provided reliable lottery results and information for over 23 years.
Sam Weren is the company's longest-serving member and is one of the most experienced lottery analysts in the country. He has written several publications about lotteries, including The International Lottery Magazine, The National Lottery Book: Winning Strategies, and Playing Lotteries for the Big Money. Sam also appeared on the BBC lottery programme as their numbers expert for eight weeks and wrote a weekly lottery column in The Daily Mail, as well as being featured as the newspaper's 'lottery guru'. His articles have appeared in The Times, The Sunday Times, The Daily Express and The Sunday Mirror, as well as a host of local and international papers, covering everything from the best strategies to win the lottery to analysis of the latest results.
The information and statistics on Lottery.co.uk continue to be a valuable resource for many national and international media outlets and you'll find us featured on the websites of many high-profile news organisations.



Products & Services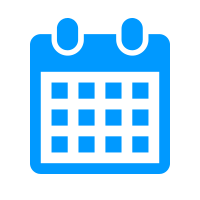 Results
We have the latest winning lottery numbers before anyone else. What's more, our Results Verification Team manually checks every result we publish to ensure they are accurate and reliable.
Whether you want to see the winning numbers or detailed breakdowns of the prizes won in a particular draw, you'll find them on Lottery.co.uk. We also publish live updates for the biggest draws so you can get the winning numbers the instant they are drawn.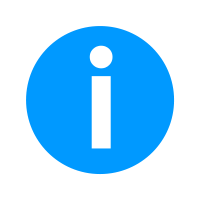 Information
We have an extensive library of guides and information to help you learn all about UK lotteries. The information we provide covers a wide range of topics and in a level of detail that you won't find anywhere else.
If you want to know how to play a certain lottery, how to claim prizes, or you want to find out what prizes you can win, we can help you with that, as well as so much more. We conduct in-depth research to make sure all the information we provide is 100% accurate.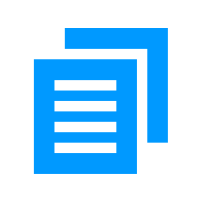 News
Our news articles keep you informed about the latest developments in the lottery world. If there are any big winners, upcoming special draws, or any changes to lottery games, you will hear the news here first.
We keep an ear close to the ground to get the latest news out as soon as possible, but only after rigorous fact-checking. We don't deal in speculation, only the most relevant and up-to-date news about the UK's most popular lottery games.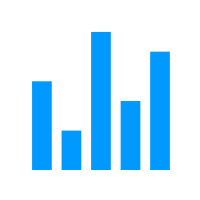 Statistics
We've logged every lottery result since each game began and our expert team of developers has turned that information into a suite of useful statistics. Our stats provide unique insight into the trends behind the numbers.
In addition to all the in-depth frequency tables and graphs, we keep track of the jackpots on offer in every draw. You'll find this information presented in easy-to-read charts, allowing you to review past trends and determine when it's best to play.
Social Media
Join a community of 10k + lottery fans by following us on X and Instagram. You will be kept up-to-date with all the major UK lottery jackpots, news and results and you'll be the first to find out those all-important winning numbers.
You can also get in touch via social media with any queries you might have about lotteries, whether that's help with how to play or simply what time the next draw is. Just tag us in your message and we'll help you find what you're looking for.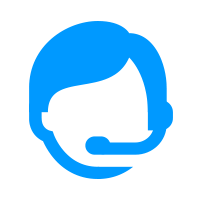 Customer Support
Lottery.co.uk is run by lottery experts, and that includes our Customer Support team. Get in touch, either via email or social media, and let us answer the questions that others can't.
Whether you need help figuring out the rules of a lottery or you think you've been the target of a scam, let us know and we'll be happy to help. Our team is on hand between 8am and 5pm. We aim to respond to all queries within 24 hours but during busy periods it may take a bit longer.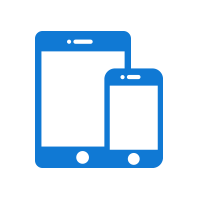 Apps
Our free app for iOS and Android devices is built to suit all your lottery needs. It comes complete with a Ticket Scanner, the latest results, customisable notifications and a host of other handy features. It's a real hit - take a look at some of these great reviews then download it to see for yourself.
14 Aug
Jorge McM
Great ticket scanner...
★★★★★
The new ticket scanner is a huge improvement compared to other apps I've tried (using XR)...Would definitely recommend!
16 Oct
Wanjoker
Lottery Apps a winner.
★★★★★
This app easily checks and gives accurate results. No more missing the deadline for the stores to check my numbers.
Looking to Get in Touch?

Take That Ltd
The Exchange
Station Parade
Harrogate
HG1 1TS
Send us an email:
support@lottery.co.uk
More ways to get in touch ›
If you believe you have been the target of a lottery scam, or want to learn how to protect yourself against future scams, please visit the Lottery Scams page.