Irish Lotto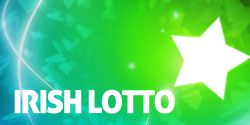 The Irish National Lottery was established in 1986 as a way to help raise vital funding for good causes in the Republic. Ticket sales for scratchcards began in 1987 and were soon followed by the classic game, Irish Lotto, in March 1988. Although the Irish government previously owned the Lottery, it was sold in 2014 to Premier Lotteries Ireland. The new owners are a private operating company whose investors include the Ontario Teachers' Pension Plan, who own the Camelot Group responsible for running the UK National Lottery.
Irish Lotto is a well-loved draw game held on Wednesday and Saturday nights. The largest prize won so far on the Irish Lotto was €18.9 million in 2008, which was shared between sixteen colleagues at a County Carlow quarry and concrete plant. Other great games offered by the Irish National Lottery include Lotto Plus 1, Lotto Plus 2, Lotto Plus Raffle, Daily Million, EuroMillions and the supplementary EuroMillions Plus game. All players must be at least 18 years old. Irish Lotto prizes must be claimed within 90 days of the draw for which the ticket was purchased.
Visit the How to Play Page to learn more about playing Irish Lotto.
Latest Irish Lotto Result
There were over 45,000 prize winners in this draw.
Don't forget to check your Lotto Plus Raffle numbers!

Lotto Plus Raffle Result & Draw Details
You can purchase Irish Lotto tickets online or from authorised retailers in the Irish Republic. However, buying Irish Lotto tickets online ensures that your ticket is never lost, stolen or damaged and any prizes are automatically paid into your account.
Stuck for choice when it comes to selecting your numbers? Visit the Irish Lotto Number Generator to produce a random selection for you.