Syndicate Winners
Winners
Playing as part of a syndicate can greatly increase your chances of winning cash amounts on lottery games, with latest figures showing that one in five top prizes are won by groups of people taking part together. You benefit from having more tickets played on your behalf in any one draw than you would have as an individual from the same stake, which has worked out very nicely for some winning lottery syndicates: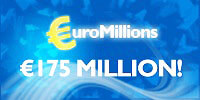 A record-breaking draw on 19th February 2019 saw a single ticket win a huge £152 million (€175 million) jackpot off the back of a Superdraw. The nine-figure windfall was claimed by a large family syndicate from Naul, County Dublin, in Ireland, made up of many members of the Rogers family.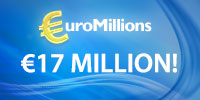 32 employees of a hardware shop in County Tipperary, Ireland won an impressive €17.4 million prize after coming together to purchase the single lucky ticket which matched all seven numbers in the 5th June 2018 draw. Each will receive around €543,000.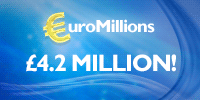 A group of six kitchen workers from Neath Port Talbot Hospital banked a EuroMillions jackpot of £25.4 million on Friday 3rd November 2017. Every member of the syndicate - known as the Catering Girls – instantly became £4.2 million richer and decided to retire on the spot, while plans for the future included trips to Florida and Las Vegas, new cars and homes fit for millionaires.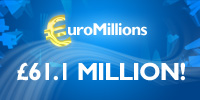 A family syndicate in Monmouthshire, Wales, scooped a whopping £61.1 million in the EuroMillions draw on Friday 29th July 2016. Two of the five lucky syndicate members were apparently on holiday in the United States when the draw took place, meaning that when they returned to the UK, they did so as multi-millionaires.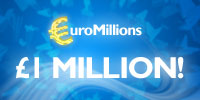 A group of 22 bus drivers from Dublin won a €23.8 million EuroMillions jackpot in the draw on Friday 1st July 2016. The lucky syndicate even arrived by bus to pick up their prize, with each member of the group receiving just over €1 million each.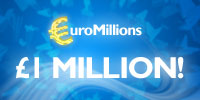 A team of school cleaners from St. Matthew's Academy in Saltcoats, North Ayrshire matched the winning EuroMillions Millionaire Maker code in the draw on Friday 6th March 2015 to claim £1 million. The 18-strong syndicate received £55,555.55 each, with various members pledging to spend their windfalls on new TVs, home improvements and all-inclusive holidays.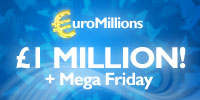 On Friday 30th January 2015, a group of workers from the Royal Bank of Scotland mortgage offices in Greenock, Renfrewshire won a EuroMillions Mega Friday Millionaire Maker prize of £1 million and a round-the-world trip. They opted to take a cash alternative to the holiday, meaning the 17 members shared £1,140,402.60 - a fantastic £67,082.50 each.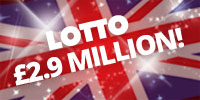 In 2014, five men who met whilst working at a paper mill in Stalybridge, Greater Manchester, shared a £2.9 million Lotto jackpot. The men spent £16 a week between them and used to split the money won over the course of a year at Christmas. However, they made sure that their £580,000 each was distributed straight away, following their win on Saturday 1st November.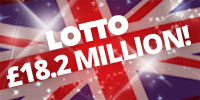 On Saturday 23rd July 2005, a syndicate consisting of 11 workers from a Tesco store in Driffield, East Yorkshire won a massive £18.2 million on Lotto. Of the members, nine banked £1.4 million, with the other two owning double shares and therefore receiving £2.8 million each. Although all of the members of the group quit their jobs at the supermarket, they still meet up once a month to have lunch together.