A Complete Beginner's Guide to Playing EuroMillions
A Complete Beginner's Guide to Playing EuroMillions

Updated: Tuesday 12th November 2019
The EuroMillions jackpot is worth £143 million tonight and, with such a huge sum on offer, there will be plenty of new players looking to bank themselves a fortune. If you are planning your first entry into this exciting pan-European lottery, there are probably a host of questions you would like answered. Lottery.co.uk is here to help - take a look at this complete beginner's guide to playing EuroMillions.
What is EuroMillions?
EuroMillions is a lottery run across nine countries. It offers a minimum jackpot of €17 million (around £15 million) and a top prize of €190 million (£166 million). The game began in February 2004, with the UK, Spain and France participating at launch, and Ireland, Austria, Belgium, Portugal, Switzerland and Luxembourg joining in the fun later that year.
Who Runs EuroMillions?
The game is controlled by ten lotteries in the nine participating countries. There are two main lottery companies in Switzerland, one that targets the German-speaking areas and the other covering those regions that converse in French and Italian.
These parties come together under the banner of Services aux Loteries en Europe (SLE) to manage the running of EuroMillions.
How Does it Work?
You must pick five main numbers from 50 and two Lucky Stars from 12, matching all seven to win the jackpot. The main numbers and Lucky Stars are drawn from two separate machines, so the same numbers can be drawn from both. There are prizes available for matching anything from just two main numbers upwards. Take a look at the winning matches at the EuroMillions Prizes page.
From every ticket sold across Europe, 50 percent of the fee to play the main draw funds prizes in that draw.

Each tier receives a set percentage of that draw's total prize fund and the values are calculated by dividing the amount of money dedicated to that tier by the number of winners at that level. This means that prizes in the same tier can vary from draw to draw.
UK players are also automatically entered into Millionaire Maker. You receive one code for each EuroMillions line you play and two codes are randomly selected in every draw, much like a raffle, guaranteeing two UK players win £1 million each.
Can I Play EuroMillions?
In the UK, players must be 16 to take part in EuroMillions. You do not need to be a resident of the country in which you play, but prizes won on official tickets must be collected in the same nation.
You can choose your numbers online from lottery betting sites like Jackpot.com, wherever you live. However, you must be 18 to use these services.
What are my Odds of Winning?
There is a 1 in 13 chance of winning a EuroMillions prize with every line you play. The odds of hitting the multimillion-Pound jackpot are 1 in 139,838,160.
How Quickly Would I Get Paid?
If you played at a retailer, you can pick up smaller prizes from any National Lottery seller the next morning, although UK players have 180 days to claim. Larger wins require you to visit certain Post Offices or lottery centres. For jackpot prizes, you must call the National Lottery, who will arrange a meeting to validate your claim and pay your prize, which could take place just a day or two after the winning draw.
If you played online, you will receive an email informing you of your win and most prizes can be paid directly into your bank account. You will still have to call the claim line on 0845 278 8000 for awards worth more than £50,000.
At lottery betting sites, prizes are paid immediately into your player account, with special arrangements made if you win the jackpot.
Will I Have to Pay Tax?
UK players winning prizes in the UK do not have to pay tax on their winnings. You may be liable for tax on the interest they accrue though, and you should talk to a financial expert for guidance on that matter.
Where do the Draws Take Place and Can I Watch Them Live?
The EuroMillions draw takes place in Paris on Tuesday and Friday nights, and you can watch it live online from 8:40pm.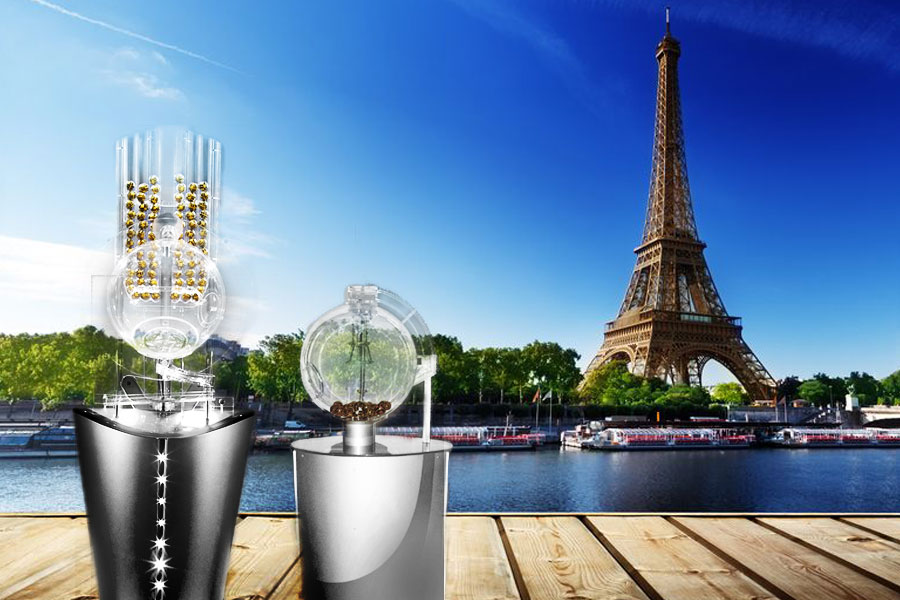 Do UK Players Ever Win EuroMillions?
The UK is currently ranked third in the list of EuroMillions winners, with 68 Brits pocketing the jackpot since 2004. Only France (87) and Spain (82) can boast more top prize victors.
Is There a Guaranteed Way to Win EuroMillions?
The only guaranteed way to win EuroMillions is to buy all 139,838,160 possible combinations. Many ticket holders join syndicates to increase their chances of winning. These involve groups of people clubbing together to buy more lines than is affordable as an individual and then sharing the prize when they win. Find out more about this sociable way to play at the Syndicates section.
Is it More Difficult to Win When More Players Take Part?
The number of other players buying EuroMillions tickets does not affect your chances of winning in the main game. Every single EuroMillions line has as much chance as any other of matching the winning numbers, however many tickets are sold. Your odds of winning one of the Millionaire Maker prizes are longer when more people enter, though, as two codes are drawn from all of those entered.
How Do I Play EuroMillions Today?
You can buy tickets from authorised retailers up until 7:30pm on the night of a draw. Alternatively, choose your numbers online now. Good luck!
Published: Tuesday 26th September 2017
Lottery News
News Archive