National Lottery Results Android App
Android
Download the UK National Lottery Results Android app now to keep up to date with all the results, news and big jackpot information you need for Lotto (including Lotto Raffle), EuroMillions, Thunderball and HotPicks!
Other Lottery Apps
This dedicated Health Lottery App lets you stay up to date with results and draw information on the go. Results will be sent to your phone as soon as theyíre drawn, so make sure you download it now!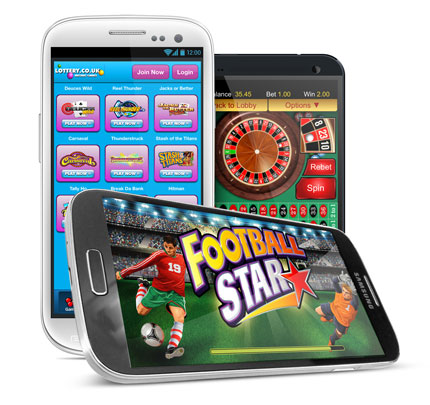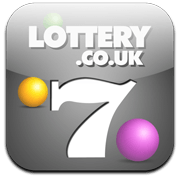 If you love gaming, then you can take advantage of being able to play Blackjack, Roulette, Poker and slots games on your smartphone with this casino app. Itís easy and fun to use, and best of all you donít need to bring out the laptop to get involved!
---
How to Install the Lottery.co.uk Android Apps
Itís simple to download and use the Android apps:
Download the App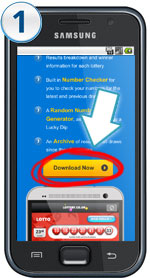 Press the 'Download' button of the app of your choice, as found above.
Touch to Install the App
Click the downloaded file to install the app.
Confirm App Installation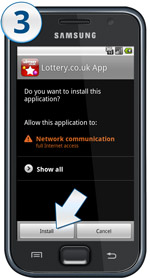 Confirm that you want to download the app.
Enjoy!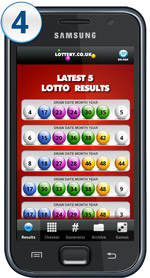 Check out the app for the most up to date lottery results and all of the other fantastic features.
(NB. If your phone notifies you that you may only download apps from Google Play, you need to go to the Settings menu and tick to allow the installation of non-Google Play applications).